February 15 is National Flag of Canada Day
On February 15, 1965 our national flag was raised for the first time on Parliament Hill. Every year since 1996, when Parliament declared February 15th as National Flag of Canada Day, we celebrate our beautiful flag.
In 2017, the National Flag of Canada is celebrating its 52nd anniversary. Canadians are invited to celebrate this important symbol of our identity by organizing their own events and by showing their pride on social media.
Take part in the "Share your Moment with the Flag Challenge" by posting a picture or video of you with the flag and inspire others to do the same! #canadianflag
Download printable versions of the poster and postal card and order promotional material for an activity celebrating the 52nd anniversary of your National Flag of Canada.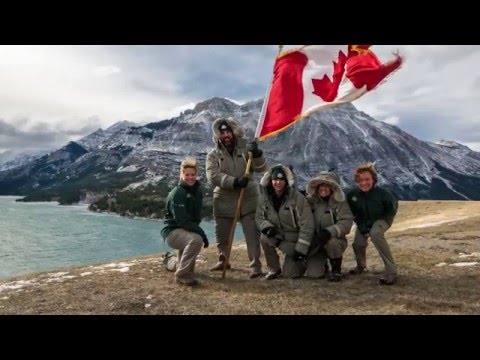 National Flag of Canada Day
This video highlights the national flag in different outdoor moments or waved by people.